Description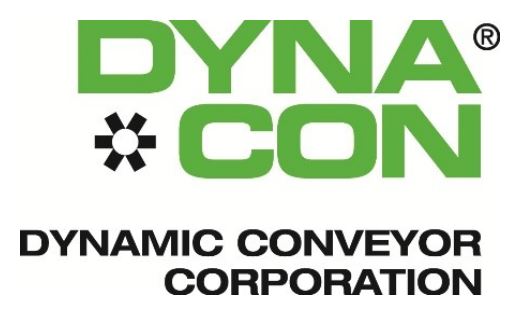 DynaCon offers reconfigurable and portable modular custom conveyor systems that can be built in a variety of configurations. DynaCon's conveyor modules are constructed of lightweight, high impact polycarbonate plastic making them easy to reconfigure. Several accessories and options are available and are easy to add to new or existing DynaCon custom conveyor systems. DynaCon Modular Conveyor Reconfiguration Video.
Available in widths from 4" to 72" and can be built as long as 100'.
Optional retaining flanges extend the plastic conveyor retaining wall height in 4" increments from the standard 1-1/2" retaining height.
Leg sets offer height adjustability and optional caster wheels that provide portability and lock securely for stable operation.
Modules available angles ranging from 30 deg to 90 deg.
Configuration Types
Z Conveyors - Vertical Conveyors
Incline Conveyors - Angle Conveyors
Horizontal Conveyors - Flat Conveyors
Radius Turn Conveyors - Lateral Turn Conveyors.