For more than 15 years the globally known SIGMA Plastics Group has put its trust in recycling machines from NGR, the plastics recycling machine manufacturer from Upper Austria. In December, NGR's machine number 1,000 was delivered to a Sigma plant New Jersey.
Founded in 1996, NGR is an internationally operating company that specializes in manufacturing plastic recycling machines. From its headquarters in Feldkirchen/Donau, Austria, the company has expanded its global reach and now has several customer centers in the US and Asia. During the past two decades, more than 1,000 machines have rolled off its assembly lines, including over 100 machines this year. And NGR marked this milestone together with its valued customer, the SIGMA Plastics Group.
SIGMA Group currently has over 40 NGR recycling machines in use. When a company of this size forges such a steady business relationship with a supplier, clearly there are good reasons. Mr. Alfred Teo, CEO of SIGMA, explains: "We count on solutions from NGR because each system efficiently recycles all of our plastic waste and because we can rely on their excellent service. The NGR support team works actively with all of our plants to ensure that our machines are running smoothly."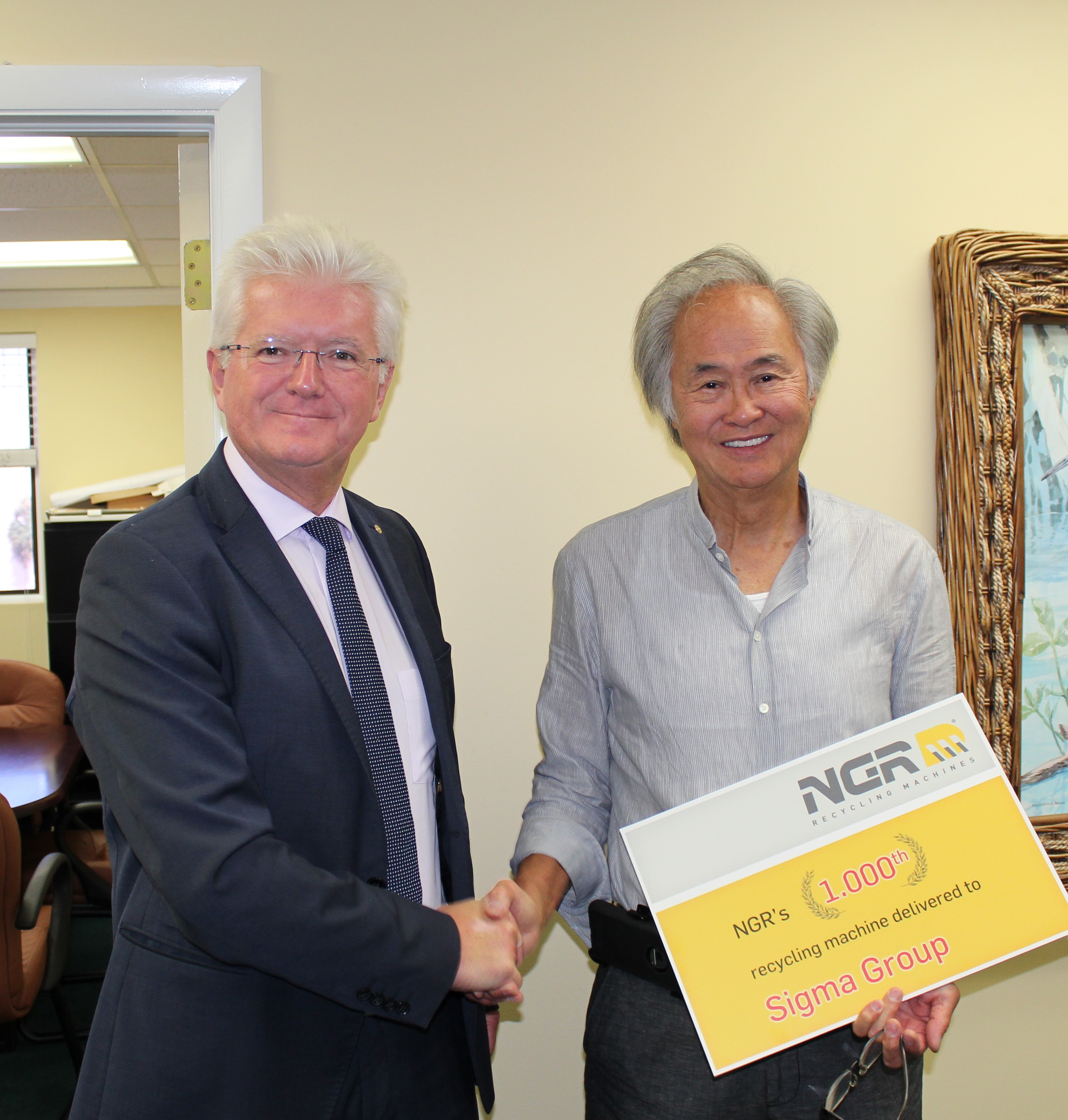 Picture caption: on the left Mr. Josef Hochreiter, CEO Next Generation Recyclingmaschinen (NGR), on the right Mr. Alfred S. Teo, CEO von SIGMA
For more information on NGR and recycling systems please visit our Products.
---
Adams Engineers